Restore broken or missing sections of teeth for improved eating experiences and appearance.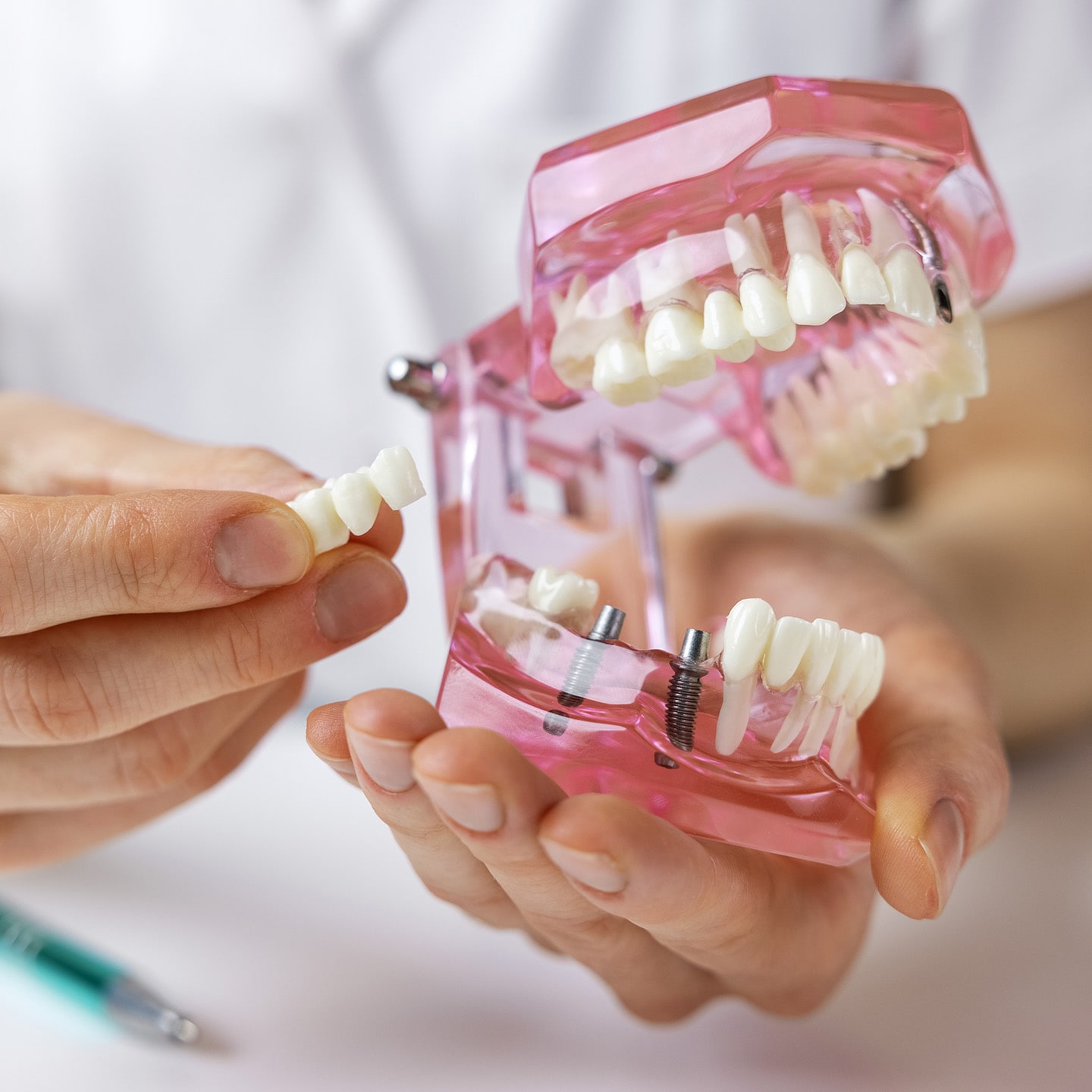 For example, the remaining natural teeth may shift position, there may be bone loss in the jaw, and the gums can recede. On a personal level, you may be embarrassed about missing teeth, feel frustrated when eating, and perhaps have trouble speaking clearly. Fixed crowns and bridges are a type of restoration that can replace one or more spaces created by missing teeth. A crown can be placed in the gap caused by a missing tooth, and is attached to the tooth root or a neighboring tooth. It can also be permanently attached to a dental implant that is placed in jaw. Crowns also work well as a cosmetic procedure even when teeth aren't missing. They can be placed over existing teeth to close gaps between teeth or to add symmetry and balance to a smile, along with restoring broken teeth.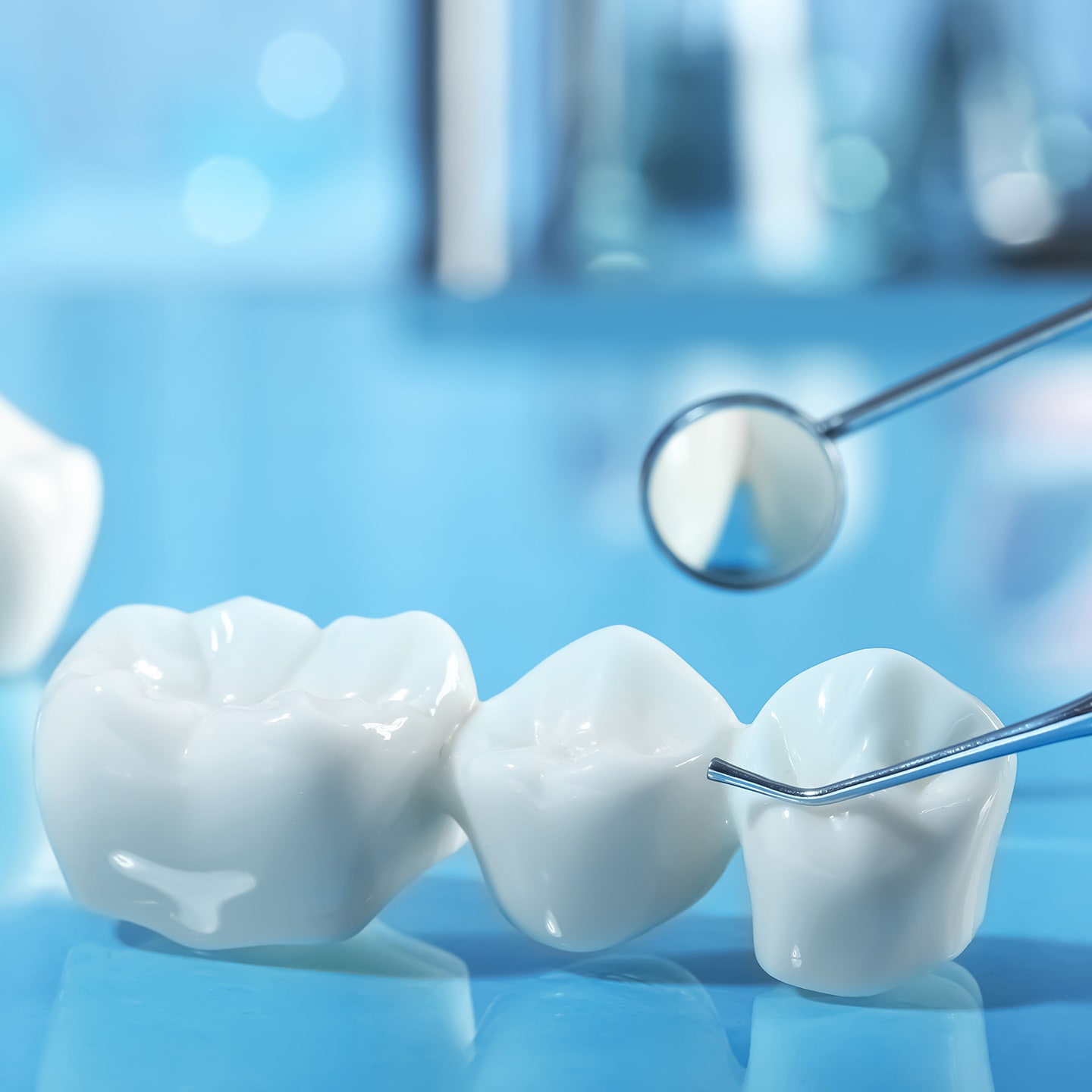 Bridges are similar as far as options for attachment, and are used for missing sections of teeth rather than a single tooth. With a comprehensive exam by one of our specialists and a firm understanding of your goals for treatment, we will determine if the best option is to attach a bridge to a neighboring tooth (or teeth), or to use an implant-supported bridge where porcelain teeth are connected to one another and then to the dental implant rods in the jaw. We can answer any questions you may have about any of our procedures, and can even show you examples with photos, computer renderings and 3-D models.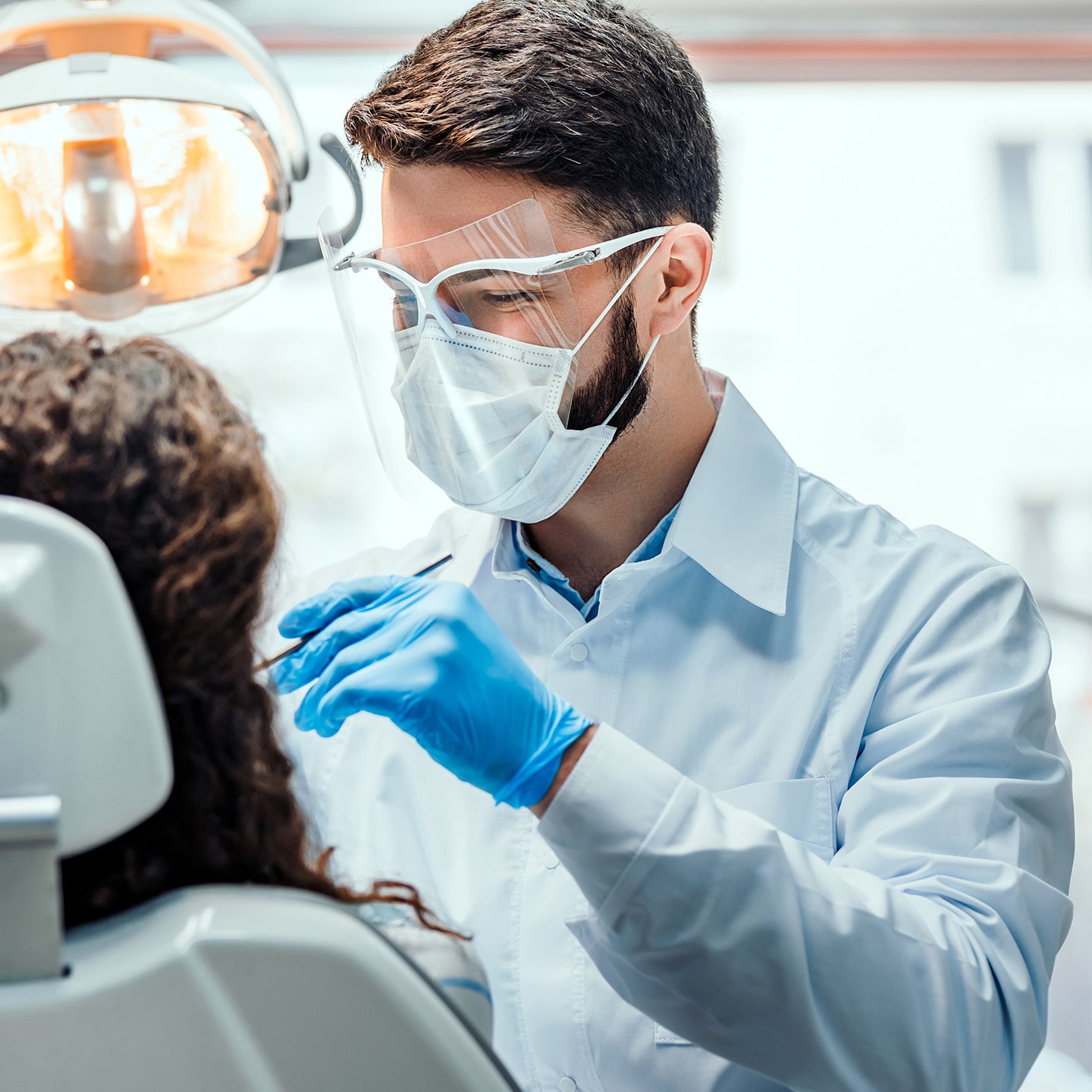 Some of Baltimore's biggest names count on doctors Feldman, Slevin, Hurwitz & Choe for comprehensive dental care. We are board-certified, award-winning dental surgeons with dual specialties in prosthetics and periodontics, with a special focus on each patient's comfort and complete dental health.
Our Doctors
How Can We Help?
Because we are dentists with specialties in both periodontics and prosthodontics, we can provide comprehensive dental care throughout adulthood, no matter what the challenge. You'll see that each patient's comfort and care is our top priority.