Office Tour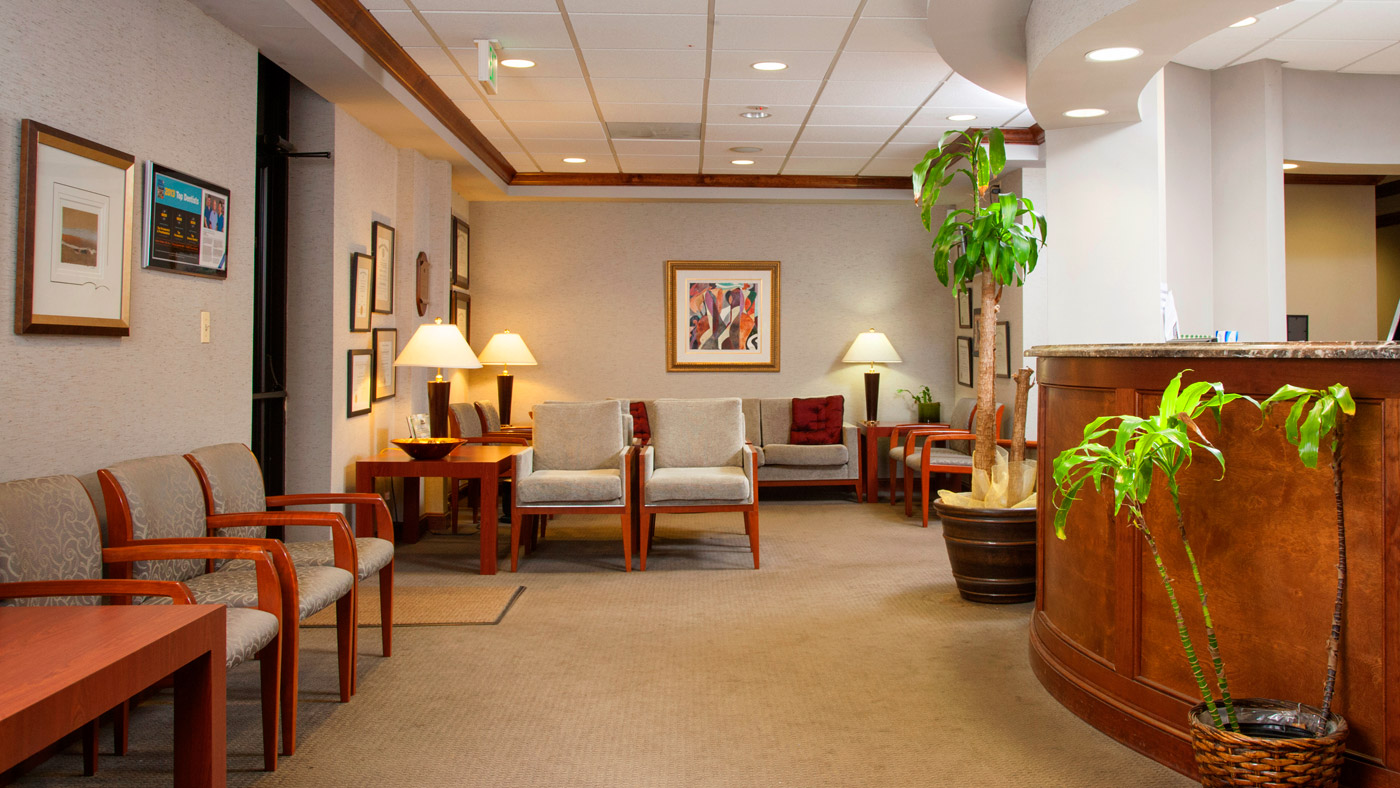 Our doctors are leaders in their fields. They publish articles, lecture internationally and serve on the faculty of the University of Maryland School of Dentistry. These roles keep our periodontists at the forefront of their specialties, giving them the exceptional ability to combine decades of experience with the most up-to-date techniques and equipment.
You can feel comfortable contacting Feldman, Slevin, Hurwitz & Choe with any questions you may have about implants, bone grafting, periodontal disease, cosmetic dental procedures or reconstruction.
Some of Baltimore's biggest names count on doctors Feldman, Slevin, Hurwitz & Choe for comprehensive dental care. We are board-certified, award-winning dental surgeons with dual specialties in prosthetics and periodontics, with a special focus on each patient's comfort and complete dental health.
How Can We Help?
Because we are dentists with specialties in both periodontics and prosthodontics, we can provide comprehensive dental care throughout adulthood, no matter what the challenge. You'll see that each patient's comfort and care is our top priority.